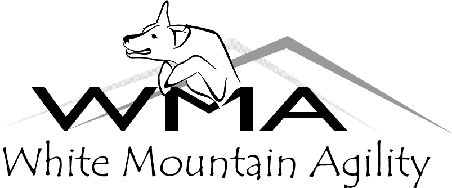 White Mountain Agility:
Home of national and international champions Julie Daniels and Spring.
Something for everyone...
White Mountain Agility Camps are nationally renowned and focus on bringing out the very best in dog / handler teams at each level.
We also offer seminars, classes and private lessons at all levels. Ask us about a private seminar for your own group!
Private lessons, weekly classes and arena rental also available.
WMA is in a spectacular setting of mountains, woods, green fields, and a swimming pond.
Facilities and equipment are state of the art, including an indoor arena with custom Astroturf & imported white sand footing.
We have indoor bathrooms, indoor classrooms and separate, heated crating and viewing rooms.
Come for your BEST working vacation ever!
Note: the "All Business" site has been discontinued. If you have any trouble downloading forms, please contact Julie directly.
Site updated on Nov. 15, 2008
If you have tried contacting Julie at her firstbridge address, please resend as these were not received.
Copyright © 2008 White Mountain Agility